Exploring Italian cuisine:
an overview of the main features of one of the most famous culinary culture of the world
Scroll Down for Recipe Links
Italian cuisine, undoubtedly one of the best-known and appreciated cuisines in the world.
The great strength of Italian cuisine, and paradoxically considered as its limit, is the great variety that distinguishes it. The cuisine of most states presents a variety of varieties. In fact, these vary from region to region, depending on climatic, territorial and historical differences. In Italy, these highly varied and differentiated factors have brought Italian cuisine to be what it is, a cuisine with remarkable differences in a range of just a few hundred miles.
Climate and Territory Affect Foods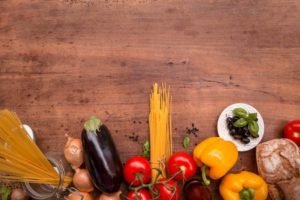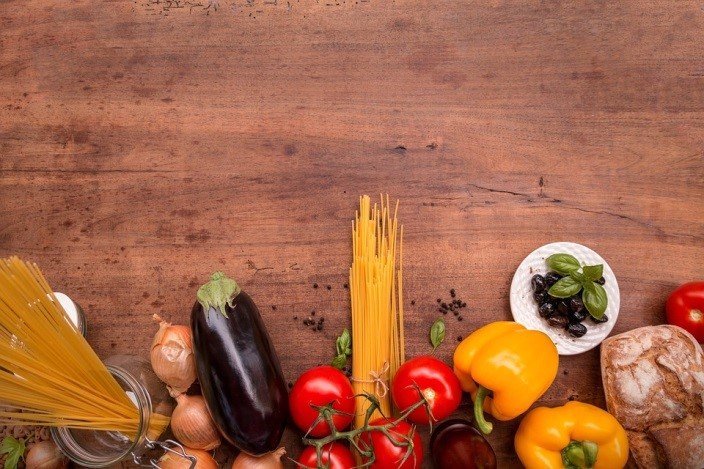 The climatic and territorial differences are evident: from the Alps, with a typical mountain climate, to the Po valley. And from the continental climate to the hills of the center, to the coastal areas. Also, to the southern regions and the islands, with their temperate weather.
These differences affect not only the raw material available (such as fish on shores, meat in internal territories) but also on processed products.
We think of a classic product used in Italian cuisines, such as salami. In Emilia Romagna, we find a humid climate with cold winters ideal for the seasoning of cold cuts. Thus, they cure with a minimum addition of salt and in the production of sweet cured meats. In Tuscany, the unfavorable climate requires the use of salt. However, in the south, it is forced to add more aggressive condiments such as chili pepper and other spices. These ensure preservation and cover any unpleasant aromas of the flesh. So, basically, each region with its own climate and conditions, affects the foods deeply on the final product on our table.
However, in the south, locals use more aggressive condiments such as chili pepper and other spices. These ensure preservation and cover any unpleasant aromas of the flesh. So, basically, each region with its own climate and conditions, affects the food and final product on the table.
Variety as a pro
The French often contest the fact that Italy possesses a national cuisine. However,  a true "Italian cuisine",  does exist. In fact, not only a strong local cuisine exists, but one based on "grandmother's dishes." And certainly not an overly- refined one.
Not surprisingly, the great dishes of the world famous Italian cuisine are in fact simple easy food. Indeed, they consist of such easy dishes as pizza; or great classics of poor cooking, such as tomato paste. On the other hand, French cuisine is recognized as a great and refined national cuisine with its rich typical dishes: large pastry, large meat dishes, large cheeses, egg dishes, etc.
In short, Italian cuisine offers big foundations. If we look at the situation as a whole picture, having so varied cuisine and with such differences can only be an advantage.
Regional Influence
As mentioned previously, in order to describe Italian cuisine you have to deal with all the regional cuisines that encompass it. Each varies slightly or greatly from the others and each reflects its own history.
It's not easy to try and group all the recipes of Italian cuisine in one site, in fact, besides being one of the most famous cuisine of the world, it is also one that includes more than just an incredible variety of different dishes and recipes. The particular geographic position of Italy and its very diversified conformation make the climate extremely different and unique in each territory.
Regional Variations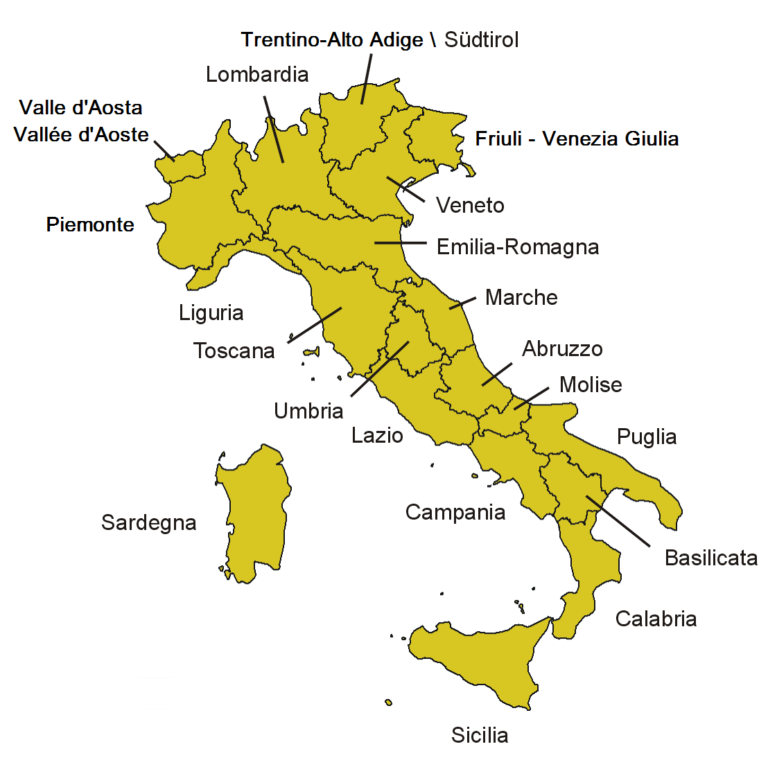 Approaching Italian cuisine means having to count at least one type of different cuisine for each Italian region. Often each regional cuisine differs greatly from the others. In fact, more than just food, each region inspires its own cuisine, Likewise, the culture and the history of its people influence foods, too.
Italian cuisine, therefore, does not just mean spaghetti and pizza. In fact, much deeper embedded in the roots of its culinary arts, regional dishes come from true historical circumstances. Rather than a few are the anecdotes that developed around the birth of recipes, these then become the foundation of Italian gastronomic culture.
History and Influence
The factors that most influenced Italian cuisine include the historical one. Indeed, the tumultuous history of our country, made of continual invasions created great variations. Also, a large fragmentation in tiny little states resulted in a great cultural variety that then influenced the typical cuisine of each territory. There are dozens of examples of this kind, all over Italian territory.  And, for this reason, Italian cuisine evolved into what it now is, a set of dozens of regional and local cuisines.
Several ingredients, several possibilities
From wine to pasta, from olive oil to tomato, Italy, from North to South, will charm and impress. Visitors relish discovering the traditions and tastes. Combining the various foods and wine specialties allows you to expand your culinary skills and satisfy your personal taste.  Typical products distinguish Italy's variations in each and every region.
From the North to the South of the country you find unique foods, recipes, and combinations. Indeed, these foods make Italy one of the most sought-after tourist destinations. Visitors delve into the cultural point of view as well as the gastronomic aspect. One of the main characteristics of Italian cuisine is, in fact, probably attributable to its extreme variety.  Both from a territorial point of view, and from the ingredients and raw materials these form the basis of the dishes and their history.
Available Produce
Every Italian region produces local vegetables, grains and fruit. This includes the northern regions such as Piedmont, Lombardy, Veneto, and Emilia. Also, passing through those of the Lazio, Umbria, Marche regions. And finally, reaching the south of Calabria, Puglia, Sicily.
In fact, the south region offers a peculiar detail for Sardinia equipped with unique characteristics both from a landscape-cultural point of view and from the climate.  This results in the type of soil and environment in which to best cultivate the products. These products become the raw material necessary to have a rich and healthy cuisine, such as Mediterranean.
Mediterranean diet: more than pasta with special foods and wine
Mediterranean cuisine can be considered a real point of reference in terms of healthy nutrition. Nutritionists consider cereal grains among the foods at the base of the Mediterranean diet. These then become foods such as long and short pasta, and bread, and legumes. These combine well with fruit and vegetables, olive oil, and many other natural and land-related products. In this brief introduction to Italian cuisine, wine cannot be forgotten, among the products of excellence throughout the country.
Wine Traditions
Every Italian Region has its own wine production, a tradition related to the history and customs and customs of the territory. Italian Wines can rightly be considered among the best in the world. From the reds of Piedmont to the whites of Trentino, from the grappa and prosecutors of Veneto, to the passes of Sicily and Sardinia, the territorial and climatic variety allows to produce wines with profoundly different characteristics.
Of course, each wine has its own characteristics of body and can, therefore, be combined with specific gastronomy products.One of the most interesting things in this regard is the ability to match wines and gourmet products, the right recipe with the most suitable wine. This operation cannot only be made of products linked to the same territory but, thanks to the vast variety of tastes and flavors that characterize Italy from North to South, it is possible to constantly invent new tasty and original combinations.
Economic Influence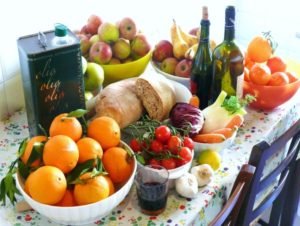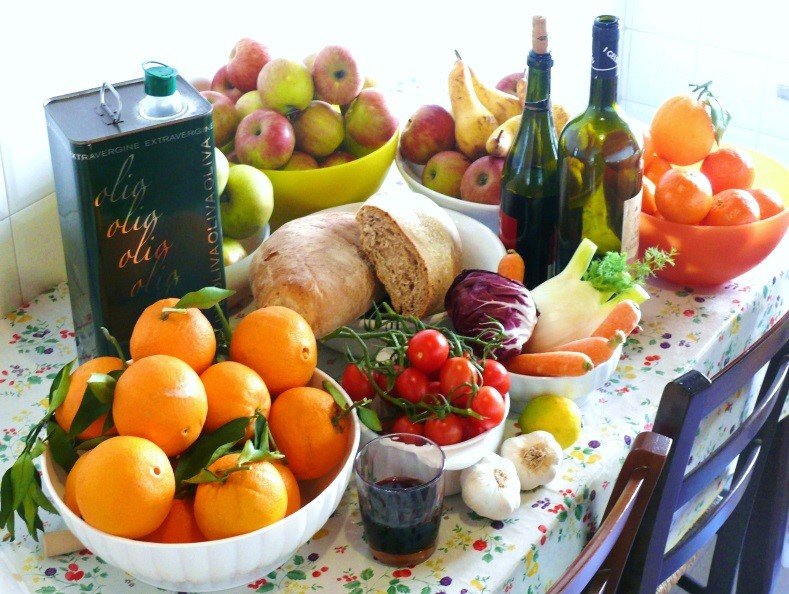 Italian cuisine, largely made up of traditional dishes born in recent centuries, has a peasant or mariner matrix influence. Above all, these influences exist by geographic location and include influences by a family environment. Indeed, people of modest means created some of Italy's healthiest food choices.
The peninsula on which Italian cuisine developed has a very diverse territory. This includes plains, hills, mountains, lakes, and seas. In addition, it encompasses remarkable distances – both of space and history – between north and south. Moreover, it enjoys a temperate climate and favored the spread of high-quality agro-food products whose characteristics form the basis of the creation of many good dishes. Indeed, despite the passing of time, these maintain their authenticity by becoming "classic" of Italian menus as well as precious and appreciated ambassadors of good cuisine all over the world.
Conclusion
In short, healthy Italian cuisine often relies on poor ingredients used with imagination and simplicity. These form a base then launched and appreciated the "made in Italy" of our cuisine around the world. In fact, we still boast countless and sometimes clumsy imitation attempts.
The versatile and plant-based Italian cuisine with all its variations and regional ingredients, can't be considered as a dead-end. Instead, it evolves from a unique starting point to the creation of new dishes and recipes that are traditional but respect every type of diet and meal plan. Thus, with all the great vegetables and its incredible recipes, Italian cuisine is easily customizable for a vegan audience and for a healthy lifestyle. You just have to mix tradition, passion and some helpful easy to follow tips. Then, you experience the delicious flavors and all the benefits the precious ingredients offer to both your body and soul.
Italian Cuisine and Festivals
Italians love to celebrate! Italy flourishes in festivals and celebrations.
Visitors often find these festivals showcase the culture and traditions.Moreover, festival goers enjoy an array of Italian cuisine.
Of course, you might choose to celebrate Italy and her cuisine at home. Invite your friends! Enjoy your traditional Italian cuisine with friends and family. Perhaps a buffet of authentic cuisine?
American Italian Cuisine
American Italian restaurants offer many foods that never appear in Italy. Like many other cultures, Italians brought their foods to the new world.
Like many other cultures, Italians brought their foods to the new world. Over time, American preferences reshape such traditional fare. Often, the American version bears little resemblance to it's authentic predecessor.
However, tourists might find their American favorite Italian dishes on the menu in some Italian restaurants. To keep their American visitors happily fed, some chefs have adapted their menus. For a true Italy experience, ask for authentic foods when traveling!
An immune-boosting blend of vegetables, inspired by lean times, enjoyed by all.
A protein-packed hearty soup.