Welcome to Vegan Globetrotter!
healthy plant-based

foods

from countries and regions around the world, right in your own kitchen. Entertain your guests in style. Serve new

flavors

to your family. Boost your

health

while tantalizing your taste buds. We've collected authentic recipes from around the world. Each recipe has been carefully reworked to create a

healthy

vegan

version with all the

flavor

and texture of the original.
Let's take a trip around the world together! We'll show you how to create
use

widely available ingredients and simple techniques. When special ingredients prove necessary, we'll note that. We'll also show you helpful hints to make preparation easier. In addition, look for special serving tips for that extra WOW factor! Additionally, look for special entertainment and serving ideas. We'll show you how to

cook

ahead to save last minute time. Considering an "around the world" party? Consider tapas! We'll show you how.
Most of our recipes
Vegan Seitan Turkey Roast
If you're looking for a delicious, cruelty-free thanksgiving meal, give vegan seitan turkey roast a try! You (and your taste buds) won't be disappointed.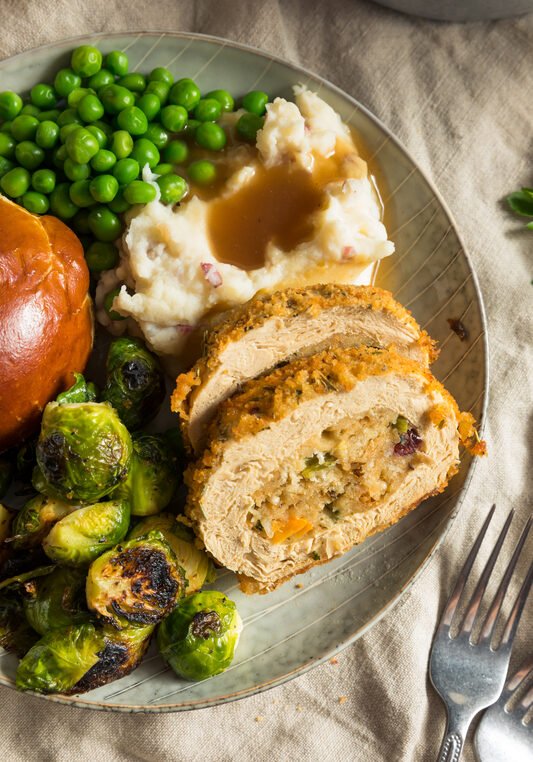 30mins Easy to Cook
This recipe for vegan seitan turkey roast is perfect for Thanksgiving Day. The seitan roast is made with wheat gluten, which gives it a chewy texture that resembles meat. It is flavored with sage, Rosemary, thyme, and vegan chicken spices. Best of all, stuffed with vegan butter sauce!
Chik'n Seasoning - Chicken Flavor Seasoning
Looking for a chicken flavor seasoning recipe?  Use this recipe to flavor any of the meat substitutes, including tofu. We keep a glass jar of it ready to use with our spice collection. However, if you prefer, mix up the single serving amount each time you need.
Gluten and Tofu as Meat Substitutes
And now, the key recipes for vegan meat subsitutes…Gluten also called Seitan
Vegan Cheese Recipes, Cheezz
In our vegan cheese recipes, we use the term "Cheezz" as they are not dairy cheese. However, our vegan cheese recipes are used to create a cheese-like flavor.