Vegan Globetrotter is supported by our audience. When you purchase through one of our links, we may earn a small affiliate commission.  As an Amazon Associate I earn from qualifying purchases. Your cost is not affected.
==================
Vegan Diet on a Budget
The vegan diet is becoming
increasingly
popular across the world.
People are becoming more conscious of the environmental effect of modern farming and the possible
health benefits
of eating plant-based meals
.
Vegans abstain from eating any animal products, as well as wearing animal-derived apparel.
At first, being vegan may appear to be a significant shift, but many people
advise
beginning
slowly
and making modest changes
. In this article, we will talk more about vegan diet on a budget.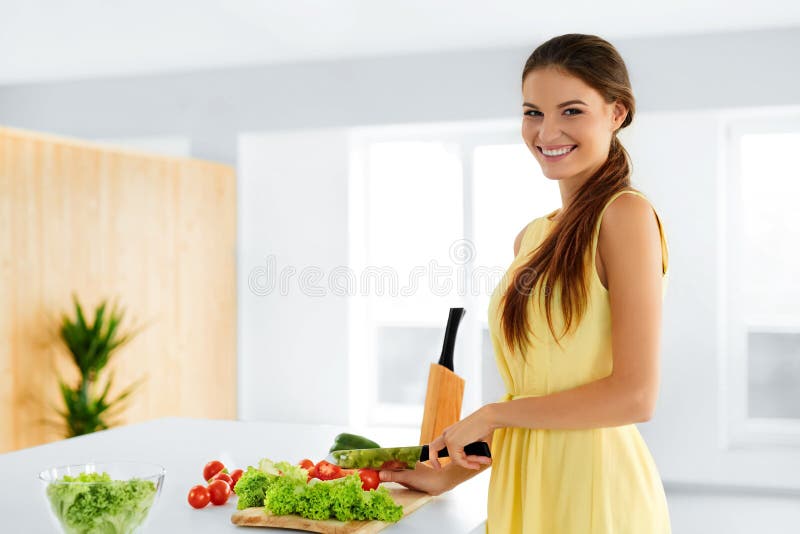 Is a vegan diet expensive?
It is a misconception that eating a vegan diet is too costly. Vegan diets, in particular, are well suited to frugal living and eating. Veganism is
easily
adaptable to most people's lifestyles, regardless of wealth.
Switching to this type of diet might sometimes encourage you to live a better lifestyle, and you may want to test some of the "wonder foods" on the market
.
However
, requiring costlier superfoods is not vital for a well-balanced vegan diet.
It is
entirely
feasible
to create a vegan grocery list on a budget with some careful preparation.
You've already crossed off some of the most costly food items from your list by adopting
a vegan diet: meat
and dairy products
.
It's critical to make significant changes in a way that is both healthy and convenient for you, and being vegan may be both inexpensive and simple
.
Choosing what to buy with care is something
virtually
everyone has done at some point in their lives.
The secret to going vegan on a budget is to consume complete foods in season, cook at home wherever possible, and prepare ahead of time
.
Here are some more tips to help you save money while shopping, no matter how you choose to arrange your vegan lifestyle
.
Vegan Diet Tips on Budgeting
Vegan diet tip #1: Buy dry goods in a bulk
Nuts and seeds may be pretty cheap if purchased in quantity. Oats and rice, for example, are filling and store well.
Comparing prices at
multiple
places and organizing your shopping trip ahead of time, as well as batch cooking meals for the week, may help you save money
.
Canned meals are a convenient and long-lasting component. Beans, lentils, tomatoes, fruit, and vegetables are nutrient-dense and healthy. Canned foods or frozen products make cooking even more manageable.
Vegan diet tip #2: Eat seasonal fruits and vegetables
Well, you may save a significant amount of money each week if you follow a seasonal vegan diet. The price difference between seasonal and non-seasonal fruit can be as high as 50%.
However
, there are several
additional
advantages to eating seasonal fruits and vegetables.
Purchasing produce in season is a simple method to increase the nutritional value of your meals while lowering the cost
. Seasonal fruits and vegetables are more likely to be fresh. It also contains higher vitamins and minerals.
Seasonal fruit and vegetables are also more likely to be grown
locally
. Thus, eating seasonal foods helps local and sustainable producers. This can also help to reduce your grocery store's environmental effect.
Furthermore, eating seasonal foods supports a sustainable food chain that follows the natural life cycle of plants
.
As a result, eating seasonal fruits reduces carbon footprint and is the simplest method to become
environmentally
responsible without breaking the bank
.
Vegan diet tip #3: Be creative
Making vegan diet replacements is simple.
You can
easily
alter any of your favorite meat-based meals to include plant-based components
.
Legumes and pulses are an excellent substitute for minced beef or lamb. Moreover, beans and lentils work
just
as well in shepherd's pie, bolognese, and chili.
If you want something a little meatier, soya mince is also a cheap and healthy option. Many stores sell own-brand versions with high protein content.
TVP, or textured vegetable protein, is a versatile plant-based staple found in most health and natural food stores
.
Vegan diet tip #4: Grow your food
It is one of the most cost-effective, nutritious, and safe practices for a vegan diet. Living a plant-based diet has several benefits. One of which is that if you have enough room in your garden or balcony. You may produce your organic veggies without any prior agricultural experience.
Dig a modest area and try your hand at cultivating a little food garden if you have a large yard. Plant a few little vegetables. You may put fresh herb pots on a balcony or in a sunny window if you live in a small apartment or condo.
All you need is soil, seeds, and some helpful ideas for keeping your home garden. With this, you'll be saving money and time in no time.
In addition
, you can put toward other
vegan-friendly
items and activities.
You have complete control over the process and know exactly how your food was grown without the use of toxic chemicals typical in industrial farming
.
Almost nothing compares to a
freshly
harvested fruit or vegetable from a plant that you cultivated yourself
.
Vegan diet tip #5: Making your basics
Nut butter, fake meat, vegan milk, and vegan cheese may be costly at the grocery store.
While they aren't required mainstays for a vegan diet, they may help you feel less deprived by adding some excitement and pleasure to your diet
.
You can produce
all of
the above and more at home for a fraction of the price of pre-made equivalents.
You'll be producing nut butter and almond milk in no time if you have a decent, high-powered blender or food processor
.
Vegan baking may be rich, delicious, and inexpensive, allowing you to stick to a budget for your vegan shopping list
. Vegan tortillas, whole-grain bread, energy bits, cookies, cereal, and more are all delicious.
Vegan diet tip #6: Soaking your beans
Canned beans are a low-cost, high-fiber protein that makes a great complement to vegan meals on a budget
. Dried beans, which you soak yourself, are much cheaper, at almost a quarter of the price of canned beans.
Most vegans consume a lot of beans, so choosing dry beans instead of canned beans saves a lot of money over time. And, to be honest, we like the taste of dry beans.
The method for cooking dry beans is
extremely
easy and low-maintenance. Soak your beans in water overnight in the fridge. Then, rinse and cook for 45 minutes to 2 hours on the stove, depending on the variety of beans.
Vegan diet tip #7: Cooking at home
Cooking and eating at home is a great way to save money.
Cooking from scratch is a simple and cost-effective way to save money, and eliminating pre-packaged products is also
environmentally
friendly
.
Some new vegan options, such as meat, cheese, and sweets, might appear to be a bit pricey.
However
, did you know that many vegans save money on their grocery shopping?
Vegan diet items, including legumes, grains, and seasonal fruits and vegetables, are among the most cost-effective foods available
. They're also the healthiest choices for you, the environment, and your wallet.
Cheap Plant-Based Proteins for Vegan Diet
Following a vegan diet needs discipline. It does not need to be expensive. There are plenty of cheap plant-based meals you can try.
Plant-based meals can provide high protein and other nutrients while still being lower in calories than animal goods
.
Protein is essential for good health.
It's not only used by our bodies to create vital enzymes and hormones; it's also a crucial building block for bones, blood, skin, muscles, and cartilage and assists in muscle and tissue regeneration
. Don't fret if you're worried about finding protein on a plant-based diet; it is not limited to tofu.
Soybeans and quinoa, for example, are complete proteins, meaning they contain all nine necessary amino acids that humans
require
. Others are deficient insure of these amino acids, making a diverse diet essential.
Natural peanut butter
Peanut butter is a high-protein food. It is also cost-effective. You may
utilize
peanut butter as a good source of protein. Mix and match it with fruit and oatmeal for a boost, or blend it into your favorite smoothie.
Furthermore, it has indicated that those who eat peanuts have a lower risk of developing chronic illnesses like heart ailments and diabetes
.
If possible, opt for natural peanut butter to
eliminate
undesirable additives like added sugar and oils
.
Black Beans
Black beans are one of the most cost-effective sources of plant-based protein.
In addition
to being a rich source of protein, black beans are also a high source of fiber.
These black beans make you feel unhungry and are suitable for weight loss due to the large quantities of protein and fiber
. Bean-rich diets have also proved to decrease appetite and enhance fullness. You may use them to give a strong punch of plant-based protein to foods like chili, soups, and salads.
Sunflower Seeds
These sunflower seeds contain a significant quantity of protein. An ounce of plant-based,
vegan-friendly
protein comprises around six grams.
Protein, as well as magnesium and vitamin E, are abundant in these buttery-tasting nutritious powerhouses
.
Sunflower seeds are also a versatile and inexpensive meal. You may use them as a crunchy topping for various meals and add to salads or yogurt parfaits.
Chia Seeds
Chia seeds may be most known for their chia pet statues. But you should not overlook these superfoods. They're high in protein, good fats, and magnesium. All you have to do is sprinkle them on top of your dish for a lovely textural crunch. 
If you like boba teas, you may soak the seeds and add them to the beverage for a gelatinous bubble texture
similar to
that of a tapioca bubble
.
Tempeh
This fermented soybean-based protein source made its way to America from Indonesia. It's packed with enough nutrients to keep you going all day.
Tempeh has been there as an alternative to meat in East Asian and Southeast Asian cultures for centuries
. 
One cup of tempeh contains tons of protein. It also provides you with all the necessary amino acids. Also, because tempeh is a fermented food, eating it is suitable for your gut.
You can marinade, stir-fry, or bake tempeh to receive a total dose of protein, and it has a texture
similar to
seitan but with the added advantages of soy
.
To
obtain
the right amount of nutrients, consume three or four slices for a protein meal
equivalent
to two eggs
.
Lentils
This popular vegan protein source has
deservedly
earned a place on this list. To
obtain
nine grams of protein, all you need is a 3/4 cup of cooked lentils. They're pretty adaptable and lend a wonderful nuttiness to any dish. Soak the lentils in water for a few minutes to sprout them and
obtain
a healthy iron and vitamin C dose.
Edamame
If you plan to follow a vegan diet, try edamame beans. You can buy edamame beans, shelled or whole. They're a tasty snack that's also a fantastic addition to salads and stir-fries.
The edamame is also a fantastic option for vegetarians and vegans.
These have a complete protein source, which means they contain
all of
the body's necessary amino acids
.
Whole grain bread
Bread is a divisive food for various reasons.
One of which is that the majority of
commercially
available loaves are high in processed grains
. Processed grain bread adds extra calories to your diet with little nutritional value.
In addition
, it may even cause weight loss and other health problems.
Bread has high demand due to several scientific studies linking this ubiquitous meal to high blood sugar, obesity, and other illnesses
. 
However
, not all loaves are equal. Whole-grain loaves of bread may be helpful to your health.
This is because whole grains include a wealth of nutrients, including critical micro-and macronutrients
.
Quinoa
Quinoa includes all nine necessary amino acids, making it a complete protein.
The famous quinoa is also quite adaptable, and because of its simple texture, You can
utilize
it in both sweet and savory meals
.
This fashionable grain is well-known for being an excellent vegan high-protein source. It only has to be
briefly
cooked and fluffed to complete a meal with any other dish. With
nearly
14 grams of protein per 100 grams, all you need is a 3/4 cup of quinoa to
obtain
a good meal of protein.
Is a Healthy Vegan Diet on a Budget Possible?
Yes! In fact, most people find that plant-based eating is not only healthier than other diets. Properly planned, it is more cost-effective, too. By using mostly whole foods and avoiding processed ones, your budget will thank you!
Read More