Vegan Globetrotter is supported by our audience. When you purchase through one of our links, we may earn a small affiliate commission.  As an Amazon Associate I earn from qualifying purchases. Your cost is not affected.
==================
Kitchen Tools and Equipment for Vegan Kitchen
Veganism has never been this popular before, and rightly so. A vegan diet is healthy, nutritionally wholesome, and helpful in preventing and treating certain diseases. Everyone from celebrities like Ariana Grande, Miley Cyrus and, James Cameron to athletes like the MMA fighter James Wilks, Pro cyclist Dotsie Bausch to Six-time Formula One champion Lewis Hamilton has gone vegan and claimed a drastic improvement in their general wellbeing and performance. In this article, I will share with you the best kitchen tools and equipment for a vegan kitchen.
In case you are also looking to start a Whole Food Plant-Based diet, Setting up a vegan kitchen can be a lifesaver as a lot of vegan recipes might require vegan kitchen tools that you might not have considered before.
But with tens of hundreds of kitchen gadgets out there, deciding the right vegan kitchen tools can be pretty confusing. Tons of fancy gadgets from dehydrators to spiralizers, juicers to high-powered blenders, and slow cookers to air fryers are Plant-based cooking that complex? Definitely, not!  All you need is the basic vegan kitchen tools to set up your vegan kitchen and get started. Read the article to find out 10 essential kitchen tools and equipment to make vegan recipes easy, simple, and fun!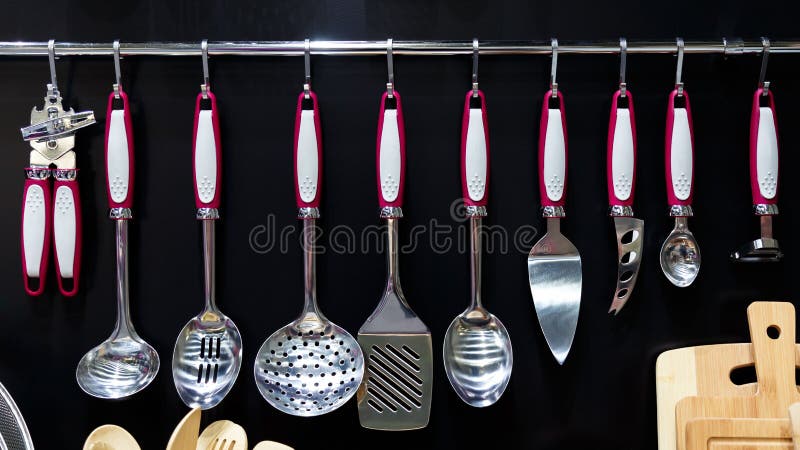 Kitchen Tools and Equipment
1. Food Processor
First on our list of kitchen tools and equipment is a food processor.  It is a miracle vegan kitchen tool as it reduces ten minutes of grating or chopping to thirty seconds. Its different attachments can cut, chop, grate, grind, mix, and purée foods.
In addition, vegan recipes depend on food processors to make hummus, pesto, chopped or grated vegetables, and puddings. Moreover, if this isn't sufficient, you can use a food processor to grind wheat berries and other whole grains into flour. Freshly-ground flour creates unimaginably delicious bread.
2. Juicer
Next on our list of kitchen tools and equipment is a juicer. A healthy vegan diet is incomplete without vegetable juices, so a good quality juicer is a fundamental vegan kitchen tool. Other than fruits and vegetables, this multi-purpose device is used to make nut butter, nut milk, soy milk, and baby food and grind coffee beans and spices.
3. Spiralizer
A spiralizer is a handy vegan kitchen tool that turns fresh veggies into faux noodles or zoodles, as you may call them. Spiralizers are not just for the carb-averse, but everyone from home cooks to restaurant chefs uses spiralizers to make delicious kinds of pasta, vegetable chips, and beautiful salads.
4. High-speed blender
Blenders are another vegan kitchen tool that is routinely used for blending liquidy things such as smoothies, soups, and vegan cheese sauces. Some blenders can also double as food processors. Or you can also go for an immersion or handheld blender because they are useful for pureeing soups and sauces without having to transfer them to a blender.
5. Microplane or Zester
A Microplane or zester is a super-simple and inexpensive kitchen tool to amp up the flavor in your plant-based meals. Zesters come in a variety of sizes based on their uses. There are zesters for finer things such as lemons, limes, oranges for a citrusy flavor in salad dressings and others for grating veggies such as gingers for curries, stir-fries, and other recipes. You can also use zesters to shred fresh coconut and chocolate for desserts.
6. Spice grinder
For foodies and veggie-lovers with versatile palates, your spice cabinet might have grown to include a large variety of spices, and you might need to grind them from time to time.  A spice grinder is another kitchen essential to break the spices into smaller particles for cooking, such as cumin seeds, black pepper, and flaxseeds to put into your morning smoothies.
7. Good quality knives
Knives have to be the most essential kitchen item in ANY kitchen and not just the vegan one. However, their types might vary from household to household. You don't need a whole ass knife set, frankly, as you only have three knives that get the most of the work done, including:
8. Chef's knife
A chef's knife is your go-to kitchen tool for everything from chopping carrots to chiffonading basil leaves and cutting big produce items such as watermelons and squash.
9. Small knife
Chef's knives are huge and aren't meant to perform delicate tasks like hulling strawberries, removing seeds from hot peppers, or skinning off an orange, and that's when paring knives come in. Paring knives are an ideal kitchen tool for handheld tasks that require finesse instead of continued chopping.
10. Serrated Knife
Also known as bread knives, Serrated knives are a valuable vegan kitchen tool for slicing bread and making slight cuts of delicate fruits and veggies. Tomatoes are the ideal illustration of a vegan-friendly food that is the ideal counterpart for a serrated knife; whatever's harder on the outside than within will get smushed by most different knives, making the "bread knife" the ideal cutting tool.
As we are strictly talking about vegan kitchen tools. We don't need knives to cut prime meat, such as steak knives, cleaver knives, and boning knives. At this point, it is important to keep your chef's knife sharp and ready to use.
10. Honing Steel
Honing steels are not equivalent to knife sharpeners. Each has a significant job. The honing steel helps keep the blade straight and pointed, and the sharpener helps keep that point fine and sharp. You'll require both to keep your knives in their best shape.
11. Wooden chopping board
Chopping boards are another amazing addition to your vegan kitchen equipment. Extremely useful for those who are not comfortable hand-cutting, wooden chopping boards s are available in various sizes depending on your cooking needs. Usually, two good-quality chopping boards that are different sizes are enough for the starting. In addition,  a smaller wooden chopping board is ideal for chopping small amounts of foods such as avocadoes, onions, chilies, garlic, tofu, nuts, and tempeh. Moreover, a larger size is great for larger vegetables, for example, cabbage, cauliflower, leafy greens, and the longer ones like leeks or celery. Or you can also skip the smaller-sized chopping board if you are short on space.
Tip: Always wipe clean your chopping boards (Do not soak them!). You should also make sure that they are stored somewhere airy enough to start to smell or grow mold!
12. Salad spinner
A salad spinner is one of the most underrated vegan kitchen tools, but it is a must-have if you are a salad lover. While it is exclusively designed to wash salad, you can also use it for any kind of greens that need washing, such as kale or silverbeet. In addition, a salad spinner helps reduce the amount of liquid that you add to your dish, which makes a difference to the dish's consistency (in a good way!)
13. Frying pan/skillet
Frying pans are another must-have vegan kitchen tool that you need on an everyday basis. Whatever it is that you want to make, pull out a frying pan. From frying tofu to sautéing greens for a toast to making naans or falafels, you need a frying pan for everything. In addition, from Neoflam frying pans to conventional non-stick ones, frying pans are available in various sizes and materials so that You can choose any one of your likings.
14. Mashers, Cutters & Ricers
Mashers, cutters, and ricers are important kitchen tools for getting the ingredients' right consistency and giving the right texture to our dishes. So you might want to invest in some good quality mashers, cutters, and ricers while setting up your vegan kitchen. Moreover, if you like homemade tomato sauce instead of the readymade one, you may also want to invest in a good-quality food mill for uniform consistency.
15. Cooking pots and mixing bowls
Never will you ever come across a kitchen that doesn't have cooking pots. In addition, not only do good quality, heavy-bottomed pots last decades but they are also used on an everyday basis, multiple times a day.
Also, mixing bowls are again a must-must-have for a vegan kitchen. They are undoubtedly the first thing you'll pull out whether you're about to start baking something or making a salad. Moreover, mixing bowls are available in various sizes, shapes, and materials, which you can choose from based on your making or baking needs.
16. Baking trays
And of course, as we are talking about baking, you need a couple of good baking trays for things that need to be baked flat or spread out. Though available in a variety of materials, non-stick ones last you the longest. In addition, aside from baking, you can also use baking trays for drying herbs if you are short on space to hang them in your kitchen. Also, we recommend you invest in quite a few good baking dishes as they can serve various purposes other than baking. Our top picks would be:
A good-sized Loaf baking dish for recipes like a cake loaf, and a lentil loaf,
A 9×9 inches baking dish for baked dishes like a potato gratin and blondies,
A large stainless steel baking dish for recipes like baked ziti and garlic roasted potatoes,
Muffin tin for muffins and tarts,
Round baking dish (pictured below) for meals like cheese pie and baked beans,
A pie dish for desserts
Cake tins in two sizes for cakes
A large family-sized ceramic baking dish for dishes like lasagna.
17. Whisk
And of course, what will you use to blend in your liquids if you forget a whisk? So you need to add a whisk to your must-haves for a vegan kitchen.  From making your favorite mouse to combining sugar and oil into your blondies, whisking your dressing ingredients to make a smooth dressing, to building the layers of your vegan tiramisu, you will find a whisk useful whenever you want to add an airy texture to your baking recipes.
18. Metal strainer
Get your hands on a good-quality stainless steel strainer for all your rinsing, straining, and sifting-related tasks. A metal strainer is a holy grail for any kitchen and not just for the vegan kitchen. Need to drain and rinse canned beans? Pull out a strainer! Need to sift ingredients? Pull out a strainer! Want to strain pasta? You know what to do!
19. Kitchen scissors
A pair of kitchen scissors is more than an ordinary one. This multipurpose kitchen item makes it into the list of our vegan kitchen tools and equipment due to its many uses in cutting through many things with good precision.
20. Spatulas
Spatulas are an excellent addition to your vegan kitchen tools. From mixing the batter and smoothing out the ganache on a cake to scraping every last part of whatever you have in your bowls and pans, silicone spatulas are handy. So you should put in some money to buy a couple of good quality silicone spatulas.
21. Tongs
Whether it is for snatching beets out of a boiling pot or turning over Portobello mushroom steaks on a grill pan, a good pair of tongs can be useful in countless different ways in your vegan kitchen. Tongs are easy-to-use, last for a long, long time, and make your job easy, which is why they are a must-have kitchen item in your plant-based kitchen.
22. Peeler
Vegetable peelers and wider potato peelers are also a good addition to your vegan kitchen. In addition, they can be useful for peeling-related tasks such as peeling the exterior skin off potatoes and carrots, shaving off strips of garlic for pickling, and peeling citrus skin to create twists for cocktails.
23. Silicone Vegetable Steamer
The modern kitchen marvel, silicone vegetable steamer, is a miracle kitchen tool that can be used for everything from tempeh to asparagus. Also, Silicone is a safer alternative to a classic metal vegetable steamer, though it can also cause scald when it's in a pot of boiling water.
24. Tofu press
Are you also stymied because your tofu starts crumbling before you can ever stir fry it? Do you need a tofu press in your life?  Pressing the tofu makes it more stable and more likely to hold together for grilling, baking, and stir-frying success.
25. Specialty Slicers
Two of the most fantastic vegan kitchen tools and equipment, mandoline, and spiralizers are your vegan kitchen essential if you are a serious vegan chef. In addition, mandolins for paper-thin slicing of everything from eggplant to limes and spiralizers to turn your favorite vegetables and summer squash into noodle-like strips.
26. Mortar and Pestle
Trust this kitchen tools and equipment which is an old-school tool combo to make your own spice blends at home and mash up some authentic guacamole.
27. Can Opener
And lastly, on our list of kitchen tools and equipment, keep a can opener on hand for opening canned items such as canned beans.
Conclusion:
So that's the list of our non-negotiable vegan kitchen tools that you cannot do without looking to set up your vegan kitchen. Different kitchen tools and equipment are personalized for different cooking styles. Do you know any other vegan kitchen tools that you cannot live without? Do let us know about them in the comments.
Read More: