Vegan Globetrotter is supported by our audience. When you purchase through one of our links, we may earn a small affiliate commission.  As an Amazon Associate I earn from qualifying purchases. Your cost is not affected.
==================
Feel the Beach Vibes: Mermaid Smoothie Bowl
Summer is here! The summer season has only been here for a few weeks. As a result, we can no longer withstand the intense heat. So you've decided to make a plant-based smoothie bowl to cool down or relax your body from the heat. Let me help you with that! The vegan mermaid smoothie bowl is what you need. Feel the oceanic vibes while sipping and knowing that this is a healthy smoothie. What a relaxing moment, right?-and yes, they are healthy! This mermaid smoothie bowl is vegan and made with plant-based fruits with seeds and, of course, spirulina powder, which give the ocean color of this mermaid smoothie bowl. Mermaid Smoothie Bowls make it simple to add satisfying superfoods and needed health minerals to your morning smoothie, letting you start the day on a bright green and healthy one. This dish is actual brain nourishment that will improve your energy and attention all through the day. It also has an ICE CREAM texture without any refined sugar or additives.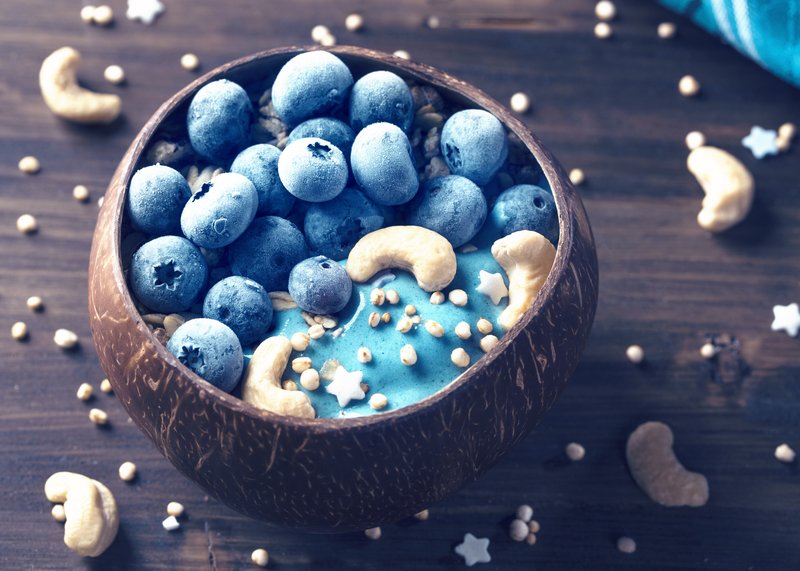 What Is Spirulina Powder?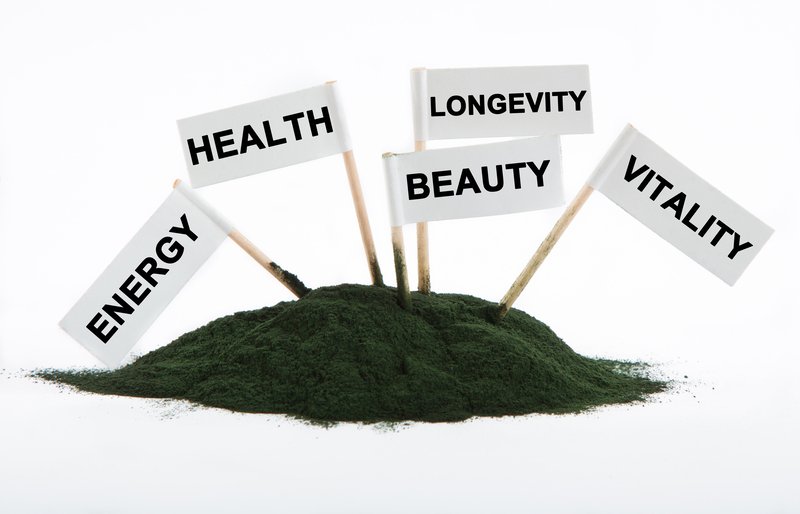 Spirulina is a blue-green algae that is thought to be one of the planet's oldest life forms. It's called a superfood because it's a one-stop shop for all nutrients, even plant-based protein. Because of its bitter aftertaste, it is frequently combined with yoghurt, juices, and smoothies to enhance the flavor. Supplements containing spirulina are widely accessible in health food stores. Spirulina is a nutrient-dense algae. This has anti-inflammatory, brain protector, pain-relieving, antioxidant, according to research.
Vegan Globetrotter Tips
Do not use the green spirulina. Green spirulina has an unpleasant fishy scent. It's less expensive, but I promise it's not worth it.
Feel free to topped with your favorite fresh fruits.
You will fall in love with the taste of this mermaid smoothie bowl and how easy it is to make.
Vegan Mermaid Smoothie Bowl You'll Love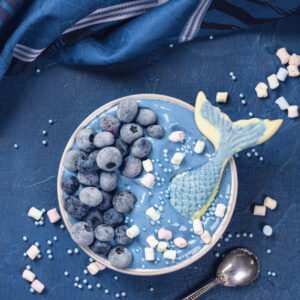 Vegan Mermaid Smoothie Bowl
This Vegan Mermaid Smoothie Bowl is 100% plant-based and filled with the soothing taste of lemon, chia seeds, soymilk, bananas, and spirulina—a nutrient-rich blue green algae that gives this smoothie bowl its perfect ocean color and nutrition bite.
Ingredients
For The Smoothie Bowl:
2-3

small

bananas

peeled

1-2

large

orange

peeled

4

tbsp

chia seeds

1/2

tsp

spirulina

powder

2

oz

soy milk

unsweetened

1

tsp

vanilla
For The Toppings:
1-2

tsp

coconut

shredded

1-2

tsp

cocoa nibs

3

small

berries

fresh
Instructions
For The Mermaid Smoothie Bowl:
In a food processor, put the chia seeds, soymilk, spirulina, vanilla, and orange. Blend till creamy and smooth.

Filled the bowl of mixture then topped with cocoa nibs, fresh berries, and shredded coconut.

Allow to chill until ready to serve. Sit in the fridge for best results. 
Nutrition
Calories:
282
kcal
Carbohydrates:
46
g
Protein:
7
g
Fat:
9
g
Saturated Fat:
2
g
Polyunsaturated Fat:
6
g
Monounsaturated Fat:
1
g
Trans Fat:
1
g
Sodium:
27
mg
Potassium:
682
mg
Fiber:
14
g
Sugar:
22
g
Vitamin A:
401
IU
Vitamin C:
60
mg
Calcium:
234
mg
Iron:
3
mg
If you make this Vegan Mermaid Smoothie Bowl  share with us your experience and tag us on our social media pages: Facebook, Twitter, Pinterest, Instagram, and subscribed to our YouTube Channel.
READ MORE:
Lemon Garlic Pasta Shells Supreme
Kitchen and Dining Products We Love
Meat Substitutes, Recipes We Use