Vegan Globetrotter is supported by our audience. When you purchase through one of our links, we may earn a small affiliate commission.  As an Amazon Associate I earn from qualifying purchases. Your cost is not affected.
==================
Are you looking for a delicious vegan smoothie that is also budget-friendly? Then look no further! This roasted strawberry coconut smoothie is the perfect combination of sweet and savory with an added touch of creamy texture. Not to mention, it's loaded with fiber, protein, healthy fats, antioxidants, and essential vitamins and minerals – making it a great option to either start or end your day. But don't just take our word for it – this recipe isn't only tasty but also super easy to make and won't break the bank. So give it a try next time you're in need of a nutrient-packed breakfast or snack!
Vegan on a Budget: 7-ingredient Roasted Strawberry Coconut Smoothie
When it comes to veganism, people often assume that it's an expensive lifestyle. But thankfully, there are plenty of ways to enjoy a plant-based diet without breaking the bank. One way to do this is by making delicious smoothies that are both budget-friendly and packed with nutrients. The roasted strawberry coconut smoothie is a perfect example. Not only is it easy on the wallet, but it's also incredibly satisfying and flavorful.
Roasting the strawberries before blending them adds a depth of flavor that you just can't get from raw fruit, and the coconut milk creates a creamy, luscious texture that's hard to resist. Give it a try and see for yourself why veganism doesn't have to be costly or bland.
7-Ingredient Tips!
Strawberries
Strawberries are an excellent source of vitamin C, which is essential for healthy skin, immune function, and wound healing. In fact, just one cup of strawberries contains more than 100% of the recommended daily intake of vitamin C! They also contain fiber, which can help to lower cholesterol levels and improve digestion. When choosing your strawberries, look for ones that are bright red in color, plump, and have a sweet aroma. Strawberries are a great source of vitamins, making them a nutritious addition to any smoothie. Roasting the strawberries enhances their natural sweetness, giving your smoothie an extra burst of flavor.
Olive Oil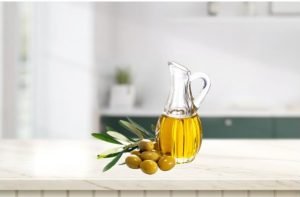 You may be wondering why olive oil is used in a smoothie, but it actually adds a unique richness and creaminess to the mixture. Olive Oil helps caramelize the strawberries when roasting in the oven. It is also packed with healthy fats and antioxidants, making it a great addition to any diet.
Maple Syrup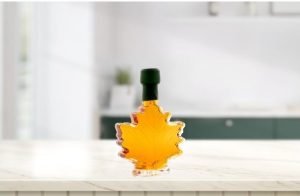 Maple syrup is a natural sweetener that adds a distinct flavor to your smoothie. It is a good alternative to refined sugar and has a lower glycemic index. You can adjust the amount of maple syrup to your desired sweetness level. When using maple syrup in your smoothie, make sure to go for the real thing. Look for 100% pure maple syrup rather than artificially flavored syrups that contain high fructose corn syrup. The real stuff may be a bit more expensive, but it's worth it for the taste and nutritional benefits.
Coconut Cream
While Coconut Milk is a popular choice for smoothies, using Coconut Cream will add a more decadent and rich texture to the smoothie. It also contains more healthy fats, making it a healthier option than Coconut Milk. The amount of Coconut Cream needed in your smoothie will depend on how creamy and rich you want it to be. You can start by adding a small amount and adjust accordingly until you achieve the desired consistency.
Almond Milk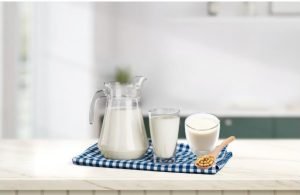 Almond milk is a great alternative to regular milk in a 7-ingredient Roasted Strawberry Coconut Smoothie recipe. It is not only lactose-free, but it is also low in calories and rich in nutrients. Almond milk is made from ground almonds, water, and sometimes sweeteners, and is an excellent source of vitamin E and calcium. It is also known to be rich in antioxidants, which help protect the body from harmful free radicals.
When selecting almond milk for this recipe, opt for unsweetened varieties to avoid adding unnecessary sugars. Additionally, be aware that not all almond milk brands are created equal, and some may have added thickeners or emulsifiers that can affect the texture of the smoothie. It is best to choose a brand that is organic and free from additives.
Vanilla Extract
Vanilla extract is an important ingredient for making decadent desserts and works wonders in creating delicious smoothies. It's extracted from vanilla beans, which come from orchids, and has a distinct aroma and flavor profile that can make your pudding taste out of this world. In addition to adding flavor and aroma, vanilla extract also has some health benefits. For instance, it contains antioxidants that can improve your overall health and protect your body from free radicals that may cause cell damage and aging.
Salt
Salt is a key player in balancing flavors, helping to reduce bitterness and acidity while bringing out the sweetness and enhancing overall taste. In this recipe, a pinch of salt added to the mixture can help to bring out the richness of the coconut cream and the sweetness of the roasted strawberries. When choosing a type of salt to use, it's important to consider the flavor profile you're going for. While standard table salt is a fine choice, other types of salt such as sea salt or Himalayan pink salt can add a unique depth of flavor to your smoothie.
Ingredient Variations
When it comes to creating a delicious and healthy 7-ingredient Roasted Strawberry Coconut Smoothie, there are many ingredient variations to consider. By experimenting with different ingredients, you can tailor your smoothie to your own personal taste preferences. Here are some ingredient variations to consider when making your smoothie:
Substitute other berries: While this smoothie is traditionally made with strawberries, you can use any berry you desire, such as blueberries, blackberries, or raspberries. All of these berries are a great source of antioxidants, vitamins, and fiber.
Experiment with different milk alternatives: While almond milk is the recommended milk alternative for this smoothie, you can also use coconut milk, soy milk, hemp milk, or oat milk. Each of these milk alternatives offers its own unique taste and nutritional profile.
Add some greens: Get your daily dose of greens by adding spinach or kale to your smoothie. These leafy greens are a great source of vitamins and minerals, and also add a beautiful green color to your smoothie.
Experiment with spices: For a flavor twist, try adding spices like cinnamon, nutmeg, or ginger to your smoothie. These spices not only add a delicious taste but also provide anti-inflammatory and antioxidant benefits.
Vary the nuts and seeds: For a bit of crunch and added nutritional value, consider adding nuts or seeds such as chia seeds, flaxseeds, or almonds to your smoothie. These ingredients are a great source of healthy fats, protein, and fiber.
With these ingredient variations, you can customize your 7-ingredient Roasted Strawberry Coconut Smoothie to your personal taste preferences and nutritional needs. Get creative, mix and match, and enjoy a delicious and healthy smoothie that is as unique as you are.
7-ingredient Roasted Strawberry Coconut Smoothie
If you want to try this Vegan 7-ingredient Roasted Strawberry Coconut Smoothie recipe, share your photo and experience with us. In addition, let us know what you think in the comments below by using #veganglobetrotter, #veganonabudget, and #roastedstrawberrycoconutsmoothie
7-ingredient Roasted Strawberry Coconut Smoothie
This vibrant pink and creamy blend is simple to make, yet provides tantalizing flavors that you won't be able to get enough of. Not only does it taste as good as it looks but trust us when we say it's decadently packed with nutrients too!
Ingredients
Let's gather the ingredients!
1¼

cups

strawberries

de-stemmed and quartered

¼

tsp

olive oil

1

tsp

maple syrup

⅓

cup

coconut cream

frozen into cubes

1

cup

almond milk

cold

¼

tsp

vanilla extract

1

pinch

kosher salt
Instructions
Let's Begin!
Preheat the oven to 400°F. Toss the strawberries with olive oil and maple syrup on a baking sheet.

Place the strawberries into the oven and roast for 15-20 minutes, or until the berries are soft and lightly caramelized. Set aside to cool.

Combine the cooled strawberries, coconut milk, almond milk, vanilla, and sea salt in an upright blender. If preferred, add ice cubes. Blend on high until very smooth. Serve immediately.

Enjoy with family and friends!
Nutrition
Calories:
88
kcal
Carbohydrates:
12
g
Protein:
1
g
Fat:
2
g
Saturated Fat:
0.1
g
Polyunsaturated Fat:
1
g
Monounsaturated Fat:
1
g
Sodium:
183
mg
Potassium:
146
mg
Fiber:
2
g
Sugar:
9
g
Vitamin A:
11
IU
Vitamin C:
53
mg
Calcium:
168
mg
Iron:
0.4
mg
Conclusion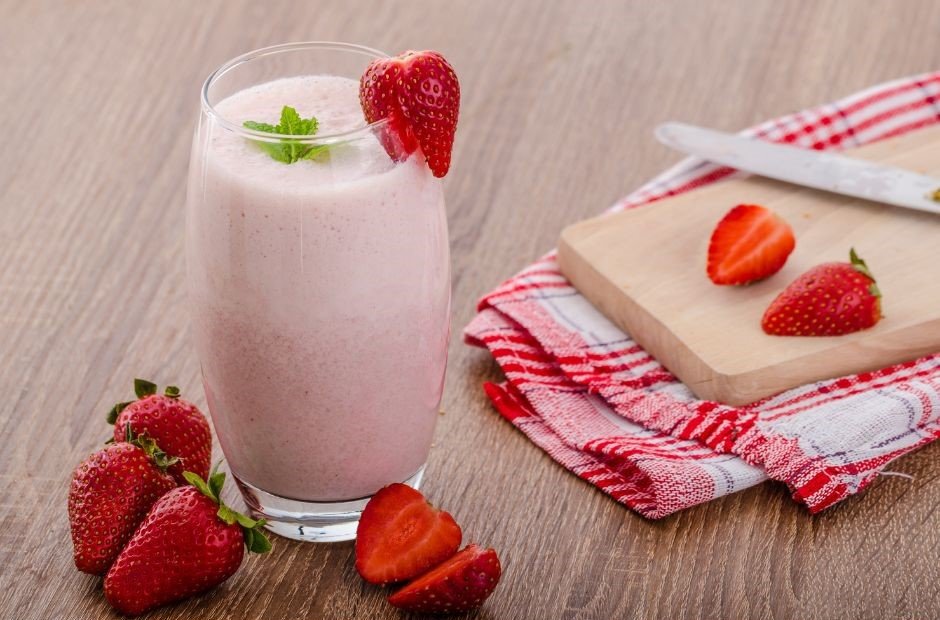 Eating vegan on a budget is not hard with recipes like our roasted strawberry coconut smoothie. With just a few simple ingredients and minimal effort, you can make something delicious in no time. Beef up the smoothie with some oats or quinoa for extra protein to keep you full until your next meal. Need a dessert? Add some vegan chocolate chips or top it off with a drizzle of maple syrup.
There's so many ways to make this easy smoothie unique and special according to your tastebuds. Don't be afraid to get creative; even if your creation lacks a professional touch, that's ok as long as it satisfies you. Drizzle on some roasted coconut flakes for added visual appeal and crunchy texture – say goodbye to what could have been an expectedly boring meal!
Let us know what combinations you come up with or send us your own recipes! We'd love to see how veganism on a budget works for you. Let us know what you think!
Connect With Us
If you tried this Vegan 7-ingredient Avocado Strawberry Spinach Salad recipe, take a photo or video and tag us on our social media: Facebook, Twitter, and Pinterest, and subscribe to our YouTube Channel. I'd be delighted to see it!
To make sure you don't miss any recipes, remember to subscribe to our email newsletter which will be delivered to your inbox every week. In addition to this, if you are looking for delicious baking recipes visit Best Baking Tips they also published a lot of healthy baking recipes!