Vegan Globetrotter is supported by our audience. When you purchase through one of our links, we may earn a small affiliate commission.  As an Amazon Associate I earn from qualifying purchases. Your cost is not affected.
==================
Looking for a delicious fall recipe? These pumpkin sage biscuits are perfect for a cozy autumn day. They are flaky, buttery, and full of flavor. The pumpkin puree adds richness and depth of flavor, while the sage brings a touch of savor to the mix. Best of all, they are easy to make!
These pumpkin sage biscuits are flaky and delicious, and they're packed with healthy ingredients. And because they're plant-based and vegan, they're also good for you. So whether you're looking for a delicious side dish or a healthy snack, these pumpkin sage biscuits are sure to hit the spot.
Combination of Pumpkin and Sage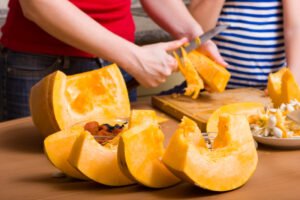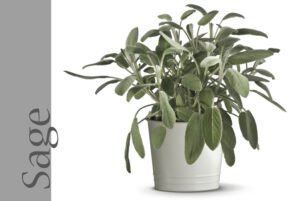 One cannot deny that pumpkin is the key flavor of fall. There are pumpkin spice lattes, cupcakes, and cakes. While these are all great, there is one pumpkin treat that takes the cake, quite literally. Pumpkin sage biscuits are the epitome of fall and make for a perfect dessert for any autumn event. Here's why!
1. Pumpkin and Sage are a classic fall combination
Pumpkin and sage is a classic flavor combination that says "autumn" as nothing else can. When you put these two together, you get a delightful treat that is sure to please any fall lover. The pumpkin provides a rich, moist base for this biscuit while the sage gives it a touch of savory flavor that takes it to the next level.
2. They're perfect for any fall celebration!
Whether you're hosting a Halloween party or Thanksgiving feast, or want to enjoy a delicious cupcake on a cool autumn day, these pumpkin sage cupcakes are the perfect treat! They're also super easy to make, which means you can spend more time enjoying the company of your guests and less time in the kitchen. Simply bake up a batch (or two!) of these cupcakes and enjoy!
So there you have it—pumpkin sage cupcakes are the perfect fall treat! They're easy to make, taste great, and are perfect for any autumn celebration.
Vegan Globetrotter Suggestions and Tips
These biscuits are perfect on their own, or you can serve them with frosting or a dipping sauce. They also freeze well, so they're perfect for meal prep or last-minute entertaining. Read on for serving suggestions, storing tips, recipe notes, and variation ideas.
Serving Suggestions
These biscuits are delicious on their own, or you can dress them up with a few simple toppings. Try vegan butter and jam, cheese and chutney, or our favorite: vegan gravy! If you're feeling really ambitious, you can even make a vegan version of sausage Gravy & Biscuits.
Storing Tips
Also, they are freezer-friendly, so they're perfect for meal prep or last-minute entertaining. Simply place them in a freezer-safe container or bag and store them in the freezer for up to 3 months. When you're ready to enjoy, thaw overnight in the fridge or reheat directly from frozen in a 350F oven until warmed through.
Recipe Notes
In addition, this recipe is very versatile – feel free to experiment with different herbs and spices to suit your taste. Some other great options include:
Thyme, rosemary, oregano, or even a pinch of cayenne pepper for a little heat.
If you don't have canned pumpkins on hand, you can use roasted pumpkin puree instead. Simply roast 1 cup of diced pumpkin in a 375F oven until fork-tender. Puree the roasted pumpkin with a little water (just enough to get it moving), then measure out 1/2 cup for this recipe.
Variation Ideas
If you're not a fan of sage (or if you want to change things up), try substituting another herb in its place. As we mentioned above, thyme, rosemary, and oregano are all great options.
You could also add some chopped fresh herbs to the batter before baking – chives would be particularly good! For a sweeter biscuit, try adding a tablespoon or two of sugar to the batter. Finally, try folding in some chopped nuts or dried fruit before baking if you want to add some texture to the biscuits.
We hope you enjoy this delicious vegan pumpkin sage biscuit recipe! Be sure to let us know how you liked it by leaving a comment below. And don't forget to tag us in your photos @veganglobetrotter
Pumpkin Sage Biscuits: FAQs
These Pumpkin Sage Biscuits are the perfect way to enjoy all the flavors of fall in one delicious bite. Plus, they happen to be vegan! Here are some frequently asked questions about these tasty treats.
Can I really taste the sage?
The sage is definitely there but doesn't overpower the other flavors. The pumpkin and spices are front and center, with the sage providing a nice earthy background flavor. If you're not a fan of sage, you can definitely omit it from the recipe.
Do I need special flour for these biscuits?
Nope! All-purpose flour will work just fine. In fact, that's what I used when I tested the recipe. If you want to make them gluten-free, you can use a cup-for-cup gluten-free flour blend in place of the all-purpose flour.
Can I make these ahead of time?
Yes, you can! These biscuits freeze really well. Just wrap them tightly in plastic wrap or place them in a freezer-safe bag and store them in the freezer for up to 3 months. When you're ready to eat them, pop them in the oven until they're warmed through.
We hope that this blog post has answered some of your questions about our pumpkin sage biscuits. If you have any additional questions or would like to share your thoughts on the recipe, please leave us a comment below. And don't forget to tag us in your photos on Instagram @veganglobetrotter!
Your new favorite on-the-go snack!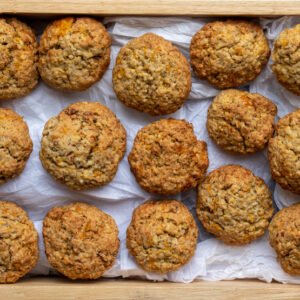 Pumpkin Sage Biscuits
These plant-based biscuits are the perfect way to enjoy all the flavors of fall. The best part is that they're easy to make and can be on the table in just 20 minutes.
Ingredients
What you will need:
2 1/2

cups

all-purpose flour

2

tbsp

baking powder

1

tsp

baking soda

1

tsp

kosher salt

1/4

nutmeg

ground

1/4

cinnamon

ground

5

tbsp

vegan butter

4

tbsp

sage

fresh, chopped

1

cup

almond milk

unsweetened

1/2

cup

pumpkin puree

2

tbsp

lemon juice

fresh
Instructions
What you will do:
Preheat the oven to 450°F and lightly grease the baking parchment paper.

In a mixing bowl, mix the almond milk, lemon juice, and pumpkin puree. Mix them well. Set them aside.

In a separate bowl, mix the all-purpose flour, baking powder, baking soda, cinnamon, and nutmeg. Mix until everything is combined.

Add the vegan butter and chopped sage. Mix them well until it looks like a crumble; stir them into the almond milk mixture using a spoon.

On a floured surface area, knead the biscuit dough for at least 5 minutes; using a cookie cutter or drinking glass cut the dough into a disc or round.

Brush the round dough with vegan butter and place them into greased parchment paper.

Bake them for 20 minutes or until the biscuits are golden brown.

Serve warm along with your favorite frosting.
Nutrition
Calories:
1681
kcal
Carbohydrates:
263
g
Protein:
36
g
Fat:
53
g
Saturated Fat:
13
g
Polyunsaturated Fat:
15
g
Monounsaturated Fat:
20
g
Trans Fat:
0.3
g
Sodium:
6755
mg
Potassium:
750
mg
Fiber:
15
g
Sugar:
6
g
Vitamin A:
21743
IU
Vitamin C:
17
mg
Calcium:
1959
mg
Iron:
22
mg
For More Vegan Recipes
I've provided a list of vegan dishes that are all made completely of ingredients from plants. Additionally, they make a wonderful addition to any vegan dish. These are tasty even for meat eaters, and for more vegan recipes subscribe to our newsletter.
To Wrap It All Up
Thank you for reading our blog post on Pumpkin Sage Biscuits! We hope that you found our tips and suggestions helpful and that you will enjoy your new favorite on-the-go snack. If you have any further questions, please refer to the FAQs section of this blog post.
Connect With Us
If you tried these pumpkin sage biscuits take a ?  and tag us on our social media: Facebook, Twitter, and Pinterest, and subscribe to our YouTube Channel. I'd be delighted to see it!
To make sure you don't miss any recipes, remember to subscribe to our email newsletter which will be delivered to your inbox every week. ? In addition to this, if you are looking for vegan baking recipes visit Best Baking Tips they also publish a lot of healthy baking recipes.
Read More
Sweet Potato Pie Cupcakes with Cinnamon Frosting