Vegan Globetrotter is supported by our audience. When you purchase through one of our links, we may earn a small affiliate commission.  As an Amazon Associate I earn from qualifying purchases. Your cost is not affected.
==================
Soy Intolerant? Go for Vegan Soy-Free Recipes
Soy, in its different forms, has many uses as food for our health and nutrition. It has a distinctive taste, smell, and feel all its own, even when mixed with other foods. Since it is loaded with high-quality protein, it's become a staple in numerous vegetarian diets. That's why many vegans include soybeans in their diet and enjoy the many ways they are prepared and cooked. in their diet. Yet soy isn't for all. Some have an intolerance for it, or worse, are allergic to it. So, to manage this, those vegetarians choose vegan soy-free recipes as an alternative.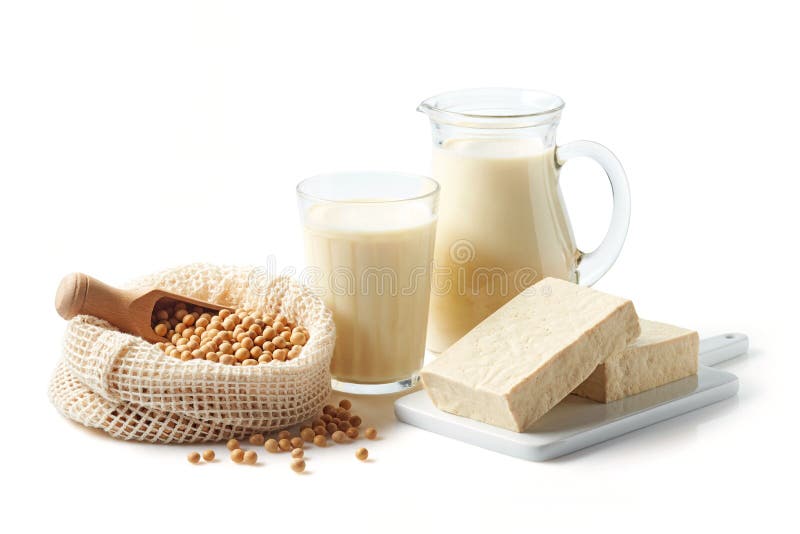 Look Out for these Soy Allergy Symptoms 
After ingesting unfermented or fermented soybeans, some display mild manifestations of intolerance. These are often manageable. Others have immediate indications of serious allergies after consuming either type. Anaphylaxis can happen and it is dangerous.
People who have mild intolerance may experience gut issues, such as diarrhea and constipation. Those who experience allergic reactions often suffer various symptoms, such as severe itching, swelling, wheezing, and pains.
Buy Or Make Substitute Soy Sauce
If you have issues or adverse reactions to consuming soy then you shouldn't have it. Your options are to buy or make alternatives. Some products mimic the taste of the condiment and are vegan. Recipes of soy sauce substitutes using plant-based ingredients are also available.
Create Your Substitute Sauce
Here is an example of a soy sauce or tamari replacement from
allrecipes.com
. It can give you the umami or flavorful taste that you are after while sparing you from soy allergy. Below are its ingredients that you could copy or make modifications to. The suggestion here is the vegan version of the beef bouillon. That is because it has no animal-based protein.
Ingredients
4 teaspoons of balsamic vinegar

4 tablespoons of vegan beef bouillon

1/4 teaspoon of ground ginger

2 teaspoons of dark molasses
Preparation Steps
Set the heat temperature of the saucepan to medium.

Stir together all the ingredients mentioned.

Boil everything but be gentle and don't stop. Wait until there is only 1 cup of liquid left in the saucepan.
Another version from
tasteofhome.com
has different ingredients. The original cooking instruction includes beef bouillon. Here the directions include its vegan counterpart. The ingredients and cooking directions are laid out below:
Components
3 tablespoons vegan beef bouillon granules

1 tablespoon of dark molasses

1 and 1/2 cups of boiling water

2 tablespoons of sesame oil

1/4 cup with 1 teaspoon cider vinegar
Directions
Dissolve the vegan bouillon granules in a bowl with boiling water.

Mix all the ingredients and stir them to get the right texture.

Stop once you have the right consistency and pour the sauce into a container.

Refrigerate for storage. Shake well before consumption.
Pay For Alternatives
It is still possible to get the rich, umami taste without adding the soy ingredient. Makers of soy substitutes have several condiments for people to choose among many tamari replacements. They are available in groceries, convenience stores, and online outlets. Their ingredients are
not only free of soy but also use only
plant-based ingredients
.
Here are examples of what you could try for yourself:
Coconut Aminos: By fermenting ripened coconut palm sap and sea salt, coconut aminos is produced. It is a sauce or condiment that is savory, gluten-free, vegan, and free of soy which may cause allergies and gluten-induced auto-immune reactions. It's a replacement for soy sauce but has a sweet aftertaste. It is an ingredient in many vegan soy-free recipes. Coconut Secret and Big Tree Farms are two popular brands.

Vegetarian Oyster Sauce: The main ingredients of this product are shiitake mushrooms. Although some of these come with soy sauce, others don't. You only need to check the labels of each and then see which ones are free of soy. This oyster sauce version is still reliable. It can make stir-fried food, meat marinades, and even dipping sauces taste good.
Choose Vegan Soy-Free Recipes for Your Meals
If you are going to free yourself completely of soy as a vegan, then you should also look into your breakfast, lunch, and dinner. Even your desserts and snacks between meals should be free of soy. Plan these things out so you could sustain a soy-free meals lifestyle and enjoy life to the fullest.
Here are a few cooking instructions for different meals.
Chickpea Flour Pancakes
This is a quick and easy breakfast meal suggestion from
HurryTheFoodUp
. The preparation and cooking time takes around 5 minutes. So, you might have to set only 10 minutes to finish everything. A single pancake with 200 calories means one serving. This makes about 4 servings.
You won't have soybeans here but you still have chickpeas. They are both legumes that have protein and other nutrients present in soy. These could help prevent soy allergy symptoms some adults have.
Ingredients
1 tablespoon of olive oil

optional chili flakes, bell peppers, and chickpeas
Cooking Instructions
Blend the pepper, turmeric, salt, water, flour, and optional chili flakes. Use a blender or food processor for this one. Leave the mixture to settle so that it will be somewhat liquid before cooking. Ensure that the area where you'll cook has enough ventilation.

Heat the oil on the pan that you're going to use for frying.

Dice the veggies into small pieces. Add them to the pan with the rest of the ingredients.

When the pan is already hot, use a ladle to pour in the mixture with the veggies to make the pancake.

It may take about 3 minutes or so for the pancake to become firm. Cook one pancake at a time is best. But you can do more if you can manage and your cooking pan is big enough.

Make sure that you flip the pancakes to get both sides cooked. It would also take you about the same time or 3 minutes to get it cooked.

When you already have the right firmness, texture, and smell, transfer what you cooked to a plate. Put it somewhere warm before serving or while you cook some more.

Add more oil to the pan if you are going to fry more pancakes.

Enjoy your pancakes with your desired toppings.
Healthy Chinese Vegetable Stir Fry
This dinner recipe is from
flexitariannutrition.com
and it takes 25 minutes to finish. That is 5 minutes for the preparation and 20 minutes for the cooking time. It is good for about 4 servings and you can get over 600 calories per serving.
It is a tasty vegan dish that doesn't have soy because it uses coconut aminos that is a tamari replacement.
Ingredients
8 washed and dried organic cremini mushrooms

1 washed organic broccoli head

1 washed organic sweet red pepper

2 washed organic celery stalks

3 cups brown basmati rice
Sauce
1 teaspoon of organic cornstarch

2 teaspoons of soy-free Worcestershire (vegan)

1/3 cup or more of coconut aminos

2 teaspoons of sesame oil
Steps on How to Cook It
Cook the rice by boiling it in a pot with water. Check the label of the rice to see the specific amount of water needed to have quality cooked rice. It would take about 20 to 25 minutes to finish cooking. Start working on the veggies while this is happening.

Heat the oil in a large pan by putting it on medium heat. Cut the onion into small pieces, place the bits in the pan, and stir it for a few minutes to cook.

Slice the vegetables while the onion is cooking and then add them to the pot. Continue stirring after you add each vegetable. Start with the carrots and celery then proceed with the thin slices of cabbage. Add the mushrooms next and then the thin slices of sweet pepper.

Add some oil to avoid drying up your mix and finish with the broccoli floret and stalk slices. Cover the pan with a lid and let it stay for 4 to 5 minutes. Yet you need to check and stir from time to time.

Make the sauce ready by combining all the ingredients for it. Add the mix to what you're cooking and cook for 2 to 3 extra minutes.

It's done and you can enjoy having a plateful of stir-fried veggies with rice.
Enjoy The Vegan Food Suggestions, But Observe Yourself and Do Some Research
Avoiding or reducing your consumption of soy does have advantages. There are also benefits to pursuing a diet that only has plant-based food. Yet it would be safer to also observe your reaction to any type of food tried for the first time. Also, make it a habit to research meal ingredients for their safety and side effects. It's better to err on the safe side and be protective of our health and well-being.
Try to feel your gut and digestion after immediate consumption. See how your body reacts to meals, minutes, or even hours after eating.

Be mindful of the ingredients of the vegan soy-free recipes you would try out. Take note of the cooking methods too. You might be sensitive to some veggies. Certain food preparation styles may be better for your diet.

It's not all about getting protein. There are also carbs and fats in vegetables. Learn how many grams or milligrams of macros and micronutrients are present in what you eat..
In Conclusion: You Don't Have to Have Soy in Your Vegan Food
We've just learned that there are many vegan soy-free recipes for meals and sauces. And that you don't have to try it all, or make it part of your daily food plate. Even if
it has fiber, no cholesterol, and plenty of protein, there are alternatives to consider.  Legumes like chickpeas and sauces like coconut aminos are available.
Not taking soy while going vegan takes time and effort. It often involves meal planning, getting ingredients, food preparation, and cooking. And it also takes a strong determination and self-discipline to pull it through. Yet it is a worthy pursuit. It can spare you the uncomfortable symptoms of soy intolerance.