Vegan Globetrotter is supported by our audience. When you purchase through one of our links, we may earn a small affiliate commission.  As an Amazon Associate I earn from qualifying purchases. Your cost is not affected.
==================
Boxty
This simple vegan boxty recipe only calls for six ingredients (including salt and a plant-based spread to fry the potato cakes in) and cooks in minutes. They are made of grated potatoes and mashed potatoes. It's also a great way to make use of uneaten mashed potatoes. This dish is based on the most well-known Irish staple, the potato. It contains both mashed and grated potatoes. Many Irish people will remember doing this as children, and some may still do it today.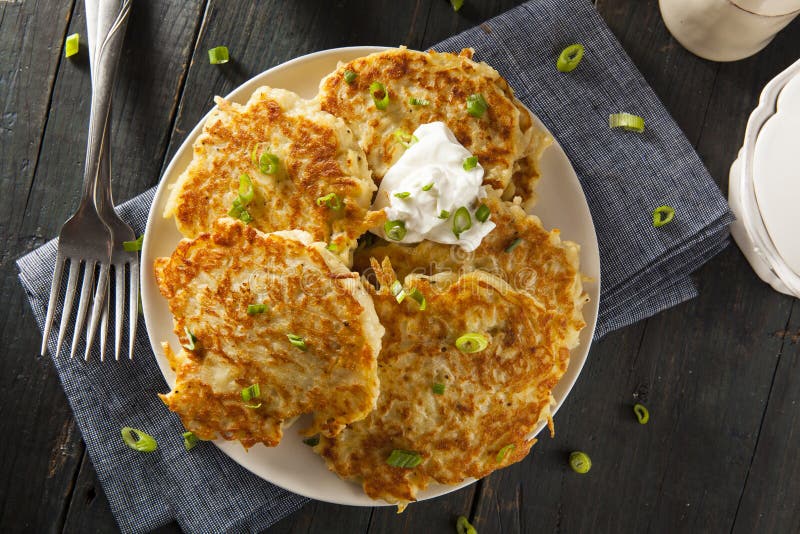 Boxty is delicious, fluffy Irish potato cakes that are pan-fried and served for breakfast. This is a traditional recipe of Irish folks. Ideal meal for St. Patrick's Day or any other day. They're typically served savory for breakfast as part of an Irish Fry, but they can also be served with butter and honey or sugar. For sure you will this recipe.
What Exactly is Boxty?
A boxty is a traditional Irish potato pancake. It is typically different from potato pancakes found in other cultures in that it contains more potatoes. There are three ways to make it: shape it into a dough with plenty of flour, divide it into farls, and bake it. Alternatively, enough liquid is added to achieve a more batter-like consistency, which is then fried into small dumpling-like cakes. This dish is in another style.
Why not try this delicious traditional Irish Potato Pancake? Below is the list of ingredients and instructions. Don't worry! It is easy to make! Hope you enjoy it!
Boxty Recipe: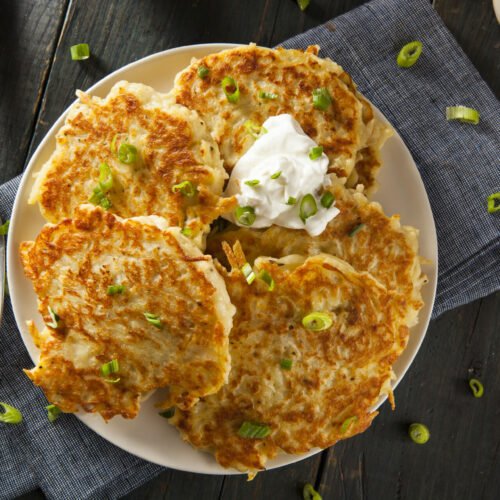 Boxty
Start making this great vegetarian boxty for St. Patrick's Day or any occasion! It's marvelously crunchy on the outside and soft and fluffy on the inside, and it's even better when cold!
Ingredients
1-2

cups

mashed potato

8

oz

all-purpose flour

1

tbsp

baking powder

kosher salt

to taste

1-2

cups

potato

grated

1½

cup

milk

sugar-free, plant-based

¼

cup

spread

plant-based for frying
Instructions
When you don't have any mashed potatoes on hand, boil potato chunks in salted water for ten minutes until tender, then mash.

Combine the baking powder, salt, and all-purpose flour.

Whisk in the mashed potato and milk until smooth.

Mix in the grated potato and set aside for 5 minutes.

Swirl a knob of the spread in a large frying pan over low-medium heat until melted.

Place the batter in the pan, leaving some space between them so they will spread slightly.

Cook for 4 minutes and repeat on the other side.

Allow to cool and put in the fridge, then reheat in the pan to start serving later.
Nutrition
Calories:
1585
kcal
Carbohydrates:
318
g
Protein:
44
g
Fat:
15
g
Saturated Fat:
7
g
Polyunsaturated Fat:
2
g
Monounsaturated Fat:
3
g
Cholesterol:
37
mg
Sodium:
1527
mg
Potassium:
2314
mg
Fiber:
15
g
Sugar:
50
g
Vitamin A:
604
IU
Vitamin C:
95
mg
Calcium:
1205
mg
Iron:
15
mg
READ MORE:
Vegan Potato Soup Recipe – Comfort Food!