Vegan Globetrotter is supported by our audience. When you purchase through one of our links, we may earn a small affiliate commission.  As an Amazon Associate I earn from qualifying purchases. Your cost is not affected.
==================
Colcannon Soup
A comforting bowl of Colcannon Soup might very well warm you up on cold wintery days. It's a great dish to serve on St. Patrick's Day, and it's inspired by Irish colcannon potatoes. Grab a spoon and get ready to eat! This soup-er simple recipe is vegan and gluten-free.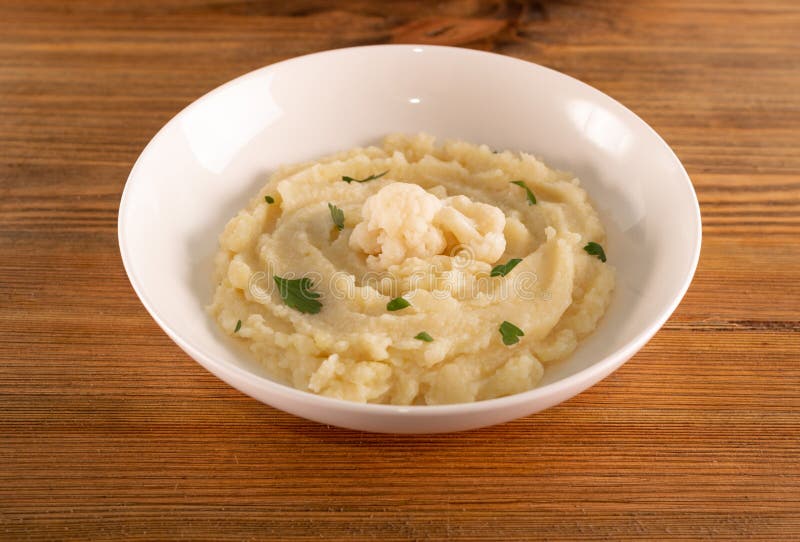 What Is Colcannon?
Colcannon is a traditional Irish dish made with love mashed potatoes, kale, or cabbage. Onions, leeks, scallions, chives, and bacon are sometimes used.  t's typically served in the cooler months because it's perfect comfort soup. In the United States, we eat it to celebrate St. Patrick's Day, but there's no reason why we can't eat it all year.
Why Are Potatoes So Good?
Although I am not Irish, potatoes appear to be an important part of Irish dinners, according to my research.
I also believe it is my responsibility to inform you that not all carbohydrates are made equal. White potatoes, such as the russets in this recipe, are not processed in the same way that white bread or pasta is. They're a complete food that contains essential vitamins and minerals.
If you are craving potatoes, don't worry, we have all you might love.
Why Should You Prepare This Vegan Soup?
I considered making a regular vegan colcannon soup, but I liked it so much that I wanted to make it a full meal rather than just a side dish. I always crave soup in the winter, so I decided to make this Irish classic "colcannon soup well your world" into a wholesome one-bowl meal with potatoes, kale, and green onions. It has a simple ingredient and only takes 10 minutes to prepare, making it ideal for even the busiest weeknights. This soup is naturally gluten-free and is prepared in a large pot, in addition to being vegan. How fantastic is that?
Speaking of soup  you might consider these on your cookbook list;
And, because almost everyone enjoys potatoes, this is a fantastic vegan dish that even kids and omnivores will enjoy! It's so warm and inviting, which is exactly what I need when the weather is still chilly.
Substitutes and Ingredients
There are no hard-to-find ingredients in this soup because it uses common ingredients and pantry staples.
You'll need the following ingredients to make the recipe:
If you don't have any olive oil, don't worry; you can still sauté in water or veggie broth.
To add a lot of flavors, onions and garlic are used. While fresh onion and garlic add texture and flavor, you can substitute powdered onion and garlic if you don't have any on hand.
For the soup's base, use vegetable broth. Vegetable stock can be used instead.
You can use Russet potatoes, but Yukon Gold potatoes can also be used.
Kale can be substituted for another green, such as spinach, but spinach will heat up faster than kale. You could also use cabbage as a substitute by adding it to the soup about 12 minutes before the potatoes are done cooking.
Cashews, raw: To give the soup a creamier texture. To make the soup creamy, I didn't use anything but cashews.
Seasoning with salt and pepper.
Simply do yourself honor and join me in the kitchen this St. Patrick's Day to make this delicious Vegan Colcannon Soup. It'll be well worth it, I promise!
Try Our Colcannon Soup Recipe: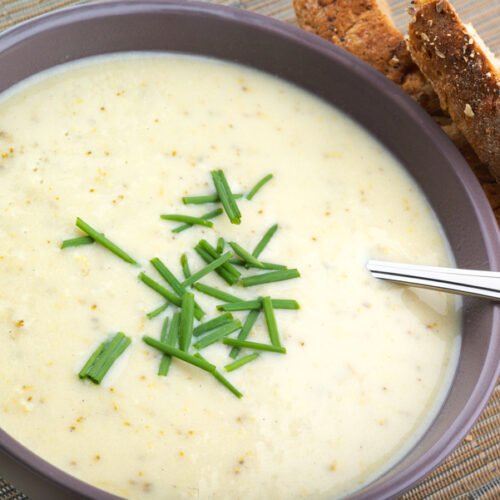 Colcannon Soup
This Colcannon Soup takes a different approach to the Irish style. It's a creamy soup with potatoes and kale that's perfect for St. Patrick's Day or any time you need a quick and easy meal. This Colcannon Soup recipe is suitable for both meat-eaters and children.
Ingredients
Ingredients:
4

tsp

olive oil

can use a few more tablespoons of water if you don't use oil

1

small

onion

chopped

3-4

cloves

garlic

minced

4-5

cups

vegetable broth

2-3

cups

russet potatoes

peeled and chopped

kosher salt

to taste

black pepper

to taste

1-2

cups

kale

stems removed and chopped

1/3

cup

cashews

soaked in hot water for 10 mins then rinsed

4

oz

water

scallions

toppings
Instructions
Instructions:
In a large saucepan, heat the oil. Cook the onions and garlic. If not using oil, add a splash of water.

On medium heat, cook the potatoes till fully cooked. Then add salt, pepper, and vegetable broth as needed.

Whilst the potatoes are cooking, blend the cashews with water in a blender till creamy.

After the potatoes have been cooked, mashed with a fork.

Put kale in the soup and cook in a few minutes.

Add cashew and saute for a few minutes and whisk till fully combined.

Add scallions on top and have fun!
Notes
Notes:
Soak the cashews for 4 hours in hot water before blending them in a standard blender.
Soup can be kept in the refrigerator for up to a week or frozen for up to 3 months.
Nutrition
Calories:
182
kcal
Carbohydrates:
23
g
Protein:
4
g
Fat:
9
g
Saturated Fat:
1
g
Polyunsaturated Fat:
1
g
Monounsaturated Fat:
6
g
Sodium:
956
mg
Potassium:
477
mg
Fiber:
2
g
Sugar:
4
g
Vitamin A:
2175
IU
Vitamin C:
22
mg
Calcium:
65
mg
Iron:
2
mg
If you make this Colcannon Soup please leave a comment below and rate the recipe on the recipe card.
Also, please tag us in your photos on our social media pages. I like seeing your recreations!
READ MORE:
Authentic Mexican Entree Recipes
Meat Substitutes, Recipes We Use