Vegan Globetrotter is supported by our audience. When you purchase through one of our links, we may earn a small affiliate commission.  As an Amazon Associate I earn from qualifying purchases. Your cost is not affected.
==================
Japanese Miso
This Japanese Miso has a gingery, perky flavor with sweet and salty notes thanks to a combination of soy sauce, rice vinegar, sesame oil, and miso. This dressing is sugar-free and consists only of sesame oil as a fat source, unlike retail dressings. Making your own dressing at home ensures that no additives, preservatives, or empty calories from hydrogenated oils are present and that all ingredients are fresh—not to mention the money you'll save. You can double the quantities and store the dressing in the fridge for up to a week after making it in just five minutes.
Although this dressing is naturally gluten-free, double-check the labels of your miso and soy sauce, since many brands contain wheat-based thickeners. If there are any gluten allergies in the house, use tamari instead of soy sauce to be safe.
On Sundays, I like to prepare a few of my favorite homemade salad dressings to use throughout the week. This ensures that I can quickly put together a tasty and nutritious salad for lunch or dinner. Making your own salad dressing is a simple and inexpensive way to avoid unhealthy ingredients or foods to which you are allergic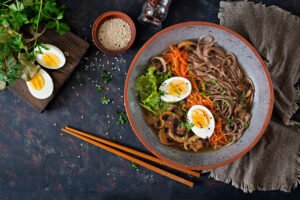 What Is Miso Paste and How Do I Use It?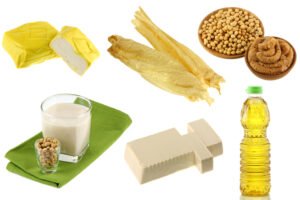 Miso paste is used as fermented soybeans, grains, and koji. It can take anywhere from a few weeks to a few years to ferment. White miso paste is sweeter, red miso paste is stronger and more pungent, and yellow miso paste is somewhere in the middle of sweetness and umami power.
Japanese Miso as a Dipping Sauce
This Japanese miso can also be used as a dipping sauce for spring rolls. Simply combine the ingredients in a mixing bowl and test for consistency. Replace 1 tbsp sesame oil with 1 tbsp tahini if you want it thicker. Try substituting orange juice for the water in another variation.
Reducing Japanese Miso Flavor
If you're not used to miso, you might find the flavor a little too solid or too salty. So here are some suggestions for reducing the miso flavor:
Dilute the dressing with water or sesame or olive oil as needed. If you must use other oils for dilution, choose ones with a mild flavor that won't overpower the miso flavor, such as canola or safflower.
Soy milk adds creaminess while balancing out the strong miso flavor. Unsweetened cashew, rice, oat, or hazelnut beverages are also delicious and help to dilute the miso flavor.
Try Our Japanese Miso Dressing Recipe: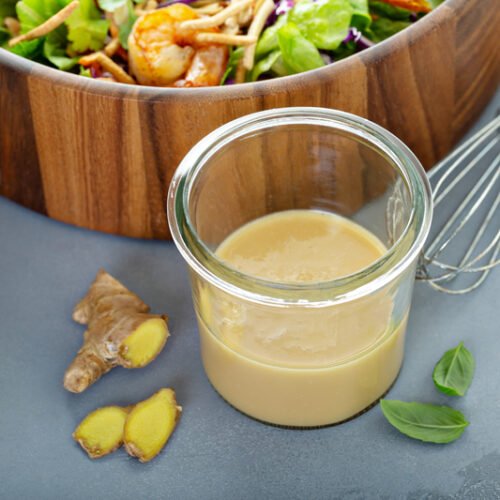 Japanese Miso
Here's a quick and easy Japanese Miso dressing recipe! The flavors of ginger, miso, and sesame oil go well with salads, veggie bowls, grain bowls, Asian-style slaws, and roasted or grilled veggies.
Ingredients
2

oz

miso

2-3

tbsp

rice vinegar

6

tsp

soy sauce

1-2

tbsp

sesame oil

1

tsp

fresh ginger

minced, or 1 tsp ginger powder

water

or soy sauce, as needed, optional
Instructions
Ina food processor, combine all ingredients and process on high for a few seconds.

Combine all the ingredients in a glass jar, cover, and shake vigorously until incorporated.

Start serving as a side dish or a dressing.
Nutrition
Calories:
33
kcal
Carbohydrates:
2
g
Protein:
1
g
Fat:
2
g
Saturated Fat:
1
g
Polyunsaturated Fat:
1
g
Monounsaturated Fat:
1
g
Sodium:
516
mg
Potassium:
26
mg
Fiber:
1
g
Sugar:
1
g
Vitamin A:
6
IU
Vitamin C:
1
mg
Calcium:
5
mg
Iron:
1
mg
I look forward to hearing from you. Please leave a rating and a comment, or tag us on our Social Media.
READ MORE:
Raspberry Vinaigrette Dressing
Mixtures, Pastes, and Other blends