Vegan Globetrotter is supported by our audience. When you purchase through one of our links, we may earn a small affiliate commission.  As an Amazon Associate I earn from qualifying purchases. Your cost is not affected.
==================
French Dressing
Instead of buying store-bought French dressing, prepare your own with this simple vegan, dairy-free recipe. This dairy-free french dressing is produced with garlic powder, vinegar, ketchup, and vegetable oil with a little sugar added for sweetness. This vegan french dressing can spice up your vegetable salads. It's a really classic vegan dressing with these few ingredients. It's simple to create by combining all of the ingredients in a blender until smooth. That is all there is to it. I told you it was simple. Don't be afraid to experiment with the ingredients to suit your preferences.
Salads haven't always been one of my favorites, to be honest. But, since making some killer dairy-free salad dressings, my perspective has shifted. And now, with the addition of this Vegan French Dressing, things have just become better.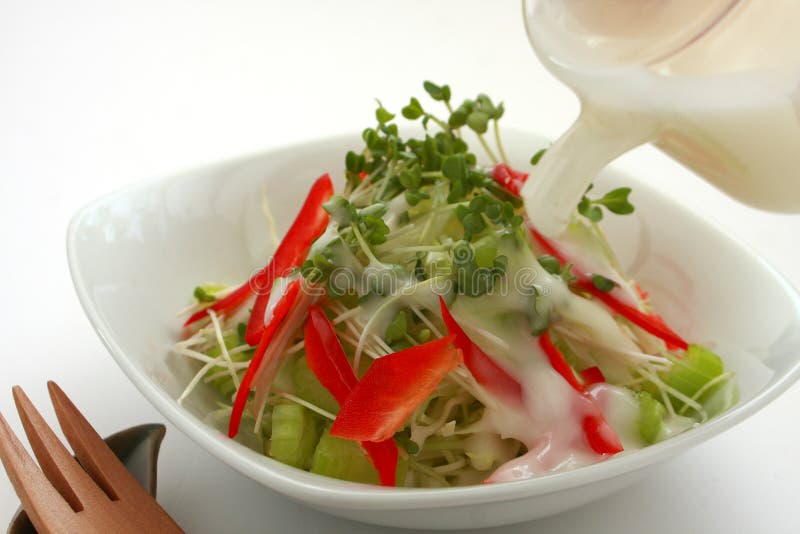 Why Should You Make Your Own Salad Dressing?
Many store-bought salad dressings include hazardous substances such as chemicals, preservatives, high fructose corn syrup, and rancid oils (like canola oil or soybean oil).
When you prepare your own dressing, you have complete control over the ingredients and their quality. This dish utilizes healthful extra virgin olive oil and is naturally sweetened with your vegan sweetener preferred.
Suggestions
You can use any vegan sweetener such as; Medjool dates, agave syrup, and many more.
Red wine vinegar and white wine vinegar can be substituted for apple cider vinegar.
Garlic powder can also be swapped with dried minced garlic.
How to Keep This French Dressing
This vegan french dressing may be kept in the fridge for up to a week in a glass jar. If you're ready to eat, simply toss to recombine the ingredients.
If You Really Like This Dressing, Consider These
My favorite dairy-free salad dressing is this vegan French dressing. However, there are a few more that you're bound to like;
This salad dressing is a must-try if you want to spice up your veggie salad.
Try Our French Dressing:
French Dressing
This French dressing is ideal for topping up your vegan salads. It's a simple vegan dressing with only a few ingredients that will spice up your salads.
Ingredients
4-5

tbsps

vegetable oil

3-4

tbsps

ketchup

2-3

tbsps

apple cider vinegar

maple syrup

to taste

garlic

powder, to taste
Instructions
Mix all the ingredients in a glass jar and shake well till combined.
Nutrition
Calories:
89
kcal
Carbohydrates:
2
g
Protein:
1
g
Fat:
9
g
Saturated Fat:
1
g
Polyunsaturated Fat:
5
g
Monounsaturated Fat:
2
g
Trans Fat:
1
g
Sodium:
68
mg
Potassium:
25
mg
Fiber:
1
g
Sugar:
2
g
Vitamin A:
38
IU
Vitamin C:
1
mg
Calcium:
1
mg
Iron:
1
mg
If you make this French Dressing please leave a comment below and rate the recipe on the recipe card.
Also, please tag us in your photos on our social media pages. I like seeing your recreations!
READ MORE:
Vegan Hot Cocoa -Homemade & Delicious!
Advantages of Homemade Recipes